Gamma Technologies is pleased to announce that GT-SUITE v2022.1 is ready for download. We're excited for you to discover all that v2022.1 has to offer including:
GT-FEMAG
GT-FEMAG enables you to perform steady-state performance analysis of various types of electric machines. It relies on the strong 2D FE Electromagnetic solver "FEMAG," created by ProFEMAG AG, to create global efficiency and local loss maps. GT-FEMAG is fully integrated into the GT environment which not only amplifies your e-powertrain model with more accurate performance & consumption prediction but also enhances your thermal model with predicted losses.

Web-Assisted Collaboration
Collaboration throughout your engineering department and even your entire company has been made easier with the newly developed GT-Play! In a single, easy-to-use web-based platform, users can load GT-SUITE models from the server, modify their parameters, run them, and analyze the results. Make the most of the valuable information that GT-SUITE models contain by sharing them with groups that may have little or no GT experience. GT-Play is accessible from any internet-connected device, so there is nothing for the end-user to install.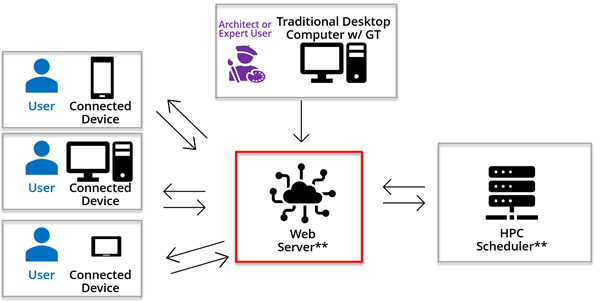 Li-Metal Battery Modeling
Li-metal batteries are emerging as an attractive next-generation technology thanks to their high energy density and their potential for fast charging. GT-AutoLion now contains a new model for Li-metal cells that can capture anode expansion/contraction, which is one of the most important side-effects of Li-metal battery charging/discharging. We have also expanded the capability of GT-AutoLion to be able to predict Lithium stripping and plastic strain.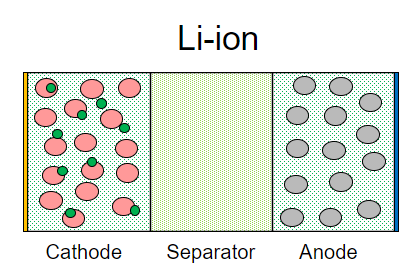 Integrated Power Electronics Analysis
In July 2021, GT acquired PowerForge, a class-leading concept design tool of inverters and DC-DC converters, and was quickly integrated into GT-SUITE. Specifically, GT-SUITE communicates with PowerForge's web-based interface and can automatically generate and import power loss maps into a full vehicle simulation model, thus empowering users to analyze the effect of converter design on vehicle performance, energy consumption and thermal safety. We are excited about this leap and the new features now available in GT-PowerForge.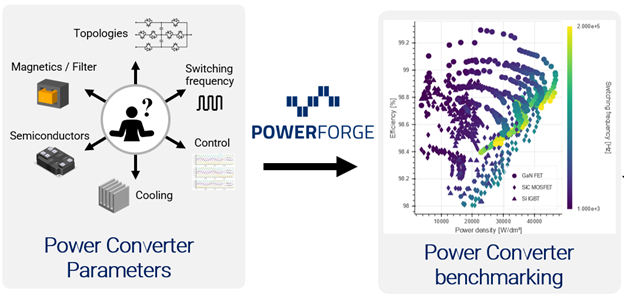 GT-SUITE Evolution Manager
Migrating to a newer version is now easier than ever with the GT-SUITE Evolution Manager. Launch the Evolution Manager from the "Utilities" menu in GT-ISE and it will evolve models to the latest version and provide a summary of any changes in results along with a list of potential causes.
Lifecycle of GT-SUITE
In keeping with the planned life cycle of GT-SUITE, version 2018 and the release candidate of v2022 are entering the unsupported phase.  If you will need v2018 for legacy work, please download the most recent build before it is removed from the download page on March 14th. If you are one of the early adopters of v2022, we thank you for your enthusiasm and ask that you please update to build 1 now.