Last Sunday ESTECO appeared on Raconteur's 8-page broadsheet report on 'Cloud for Business' for the readers of The Sunday Times.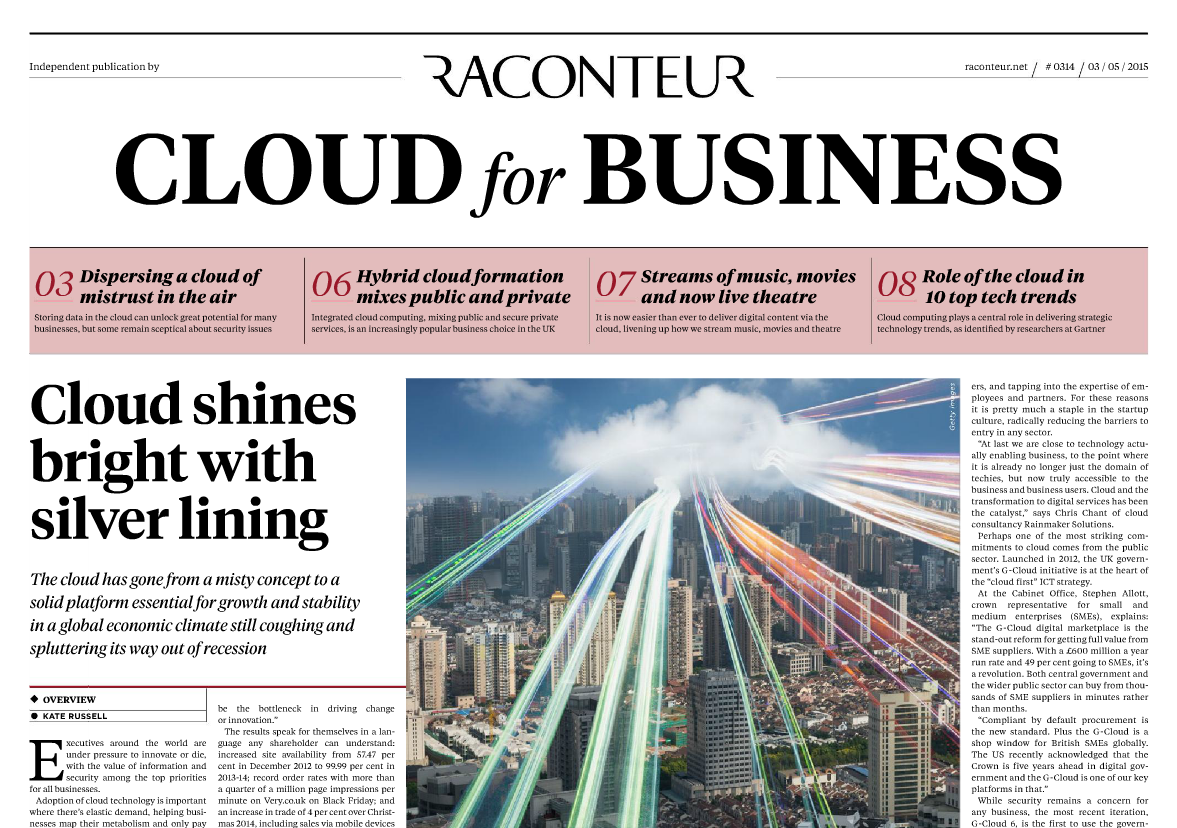 Published in association with the Cloud Security Alliance (CSA), the report features articles written by Kate Russell, Nic Fildes and Davey Winder.
This report also includes a though provoking opinion piece written by Daniele Catteddu, MD Europe (CSA) on security in the cloud.
This report educates the business readership on the considerations and opportunities in cloud for business, drawing together expert in-depth analysis, commentary, and data rich infographics.
Read the article on ESTECO online. To download the complete report, visit Raconteur's website.