We are proud to announce that Ford Motor Company has adopted SOMO, the enterprise collaboration and distributed execution framework developed by ESTECO, as a key tool to enable an Enterprise Multidisciplinary Design Optimization (EMDO) System. The implementation was presented today by Dr. Yan Fu, Technical Leader of Business Strategy and Engineering Optimization at Ford, at the Product Innovation Congress in Dusseldorf.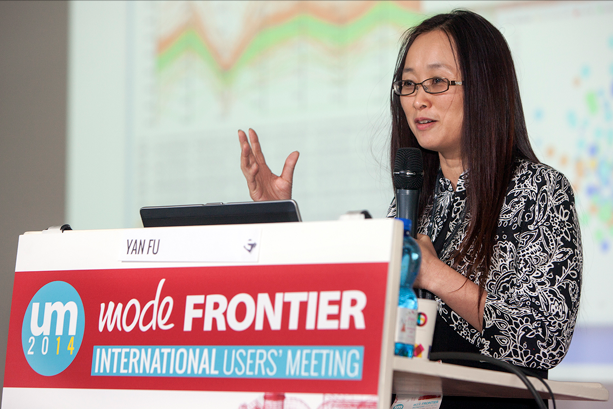 "The automotive industry today – explains Yan Fu – is challenged by numerous complex and often conflicting requirements. To satisfy these stringent requirements, we are increasingly relying on the use of the most promising technologies in simulations, analysis, and Multidisciplinary Design Optimization (MDO) for large-scale vehicle applications."
Customized to meet Ford's engineering processes and IT requirements, SOMO has brought MDO to the next level by streamlining the information flow and facilitating the distributed execution of complex engineering design projects. While networking multiple departments and geographically distributed organizations, ESTECO enterprise technology helps companies achieve an institutionalized and transparent management of the engineering MDO design process, with engineers truly enabled to focus on their work without depending on the schedules of other department experts.
"With Ford – says Carlo Poloni, President of ESTECO – we had the opportunity to adapt our collaboration technology to a real, multidisciplinary industrial scenario and to prove that an advanced enterprise technology is what you really need to fully exploit a MDO approach." A pioneer in optimization technologies for the last 15 years, ESTECO has recently been moving forward to amplify the optimization advantages on an enterprise-wide scale, in line with the emerging needs of big industrial players like Ford.